Free Live Webinar - Running a Virtual IRB Meeting
Organizations are moving toward harnessing different telecommunication options to conduct convened meetings of their IRBs. This webinar will provide strategies for running an IRB meeting in a virtual environment, addressing key areas for IRB chairs, members, and staff.
Learning Objectives
Identify challenges of running a virtual meeting and strategies to manage them
Identify regulatory requirements for convened IRB meetings held in a virtual environment
Identify a process for consultation with principal investigators and others to support the IRB review
Describe communication best practices for IRB reviewers and researchers in a virtual environment
Discuss how to support important key relationships in a virtual IRB environment including those between the IRB, the organization, and researchers
Identify critical meeting management strategies to effectively run a virtual IRB meeting
When and where do I attend?
This free, one-hour webinar will be held on Thursday, 6 February 2020 at 2:00 pm Eastern / 11:00 am Pacific.
Available to only 100 attendees – register today. Registrants will receive information on the status of their registration within 72 hours. A recording of the webinar will be available on the CITI Program website after the event, for a fee.
Meet the Speaker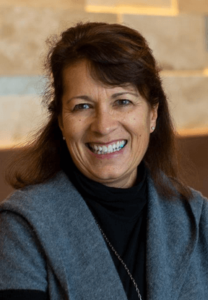 Angela L. Bruch, PhD - Capella University
Dr. Bruch is the Chair of the IRB at Capella University. She has served as IRB Chair for seven years following four years as an IRB reviewer. Her full-time role at Capella is as a faculty member in Industrial-Organizational Psychology.