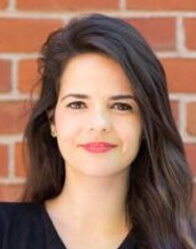 Andy Coravos, MBA
Elektra Labs, Harvard-MIT Center for Regulatory Science
Andy Coravos is the CEO/co-founder of Elektra Labs, building a digital medicine platform for decentralized clinical trials. She serves as a research collaborator at the Harvard-MIT Center for Regulatory Sciences. Formerly, she served as an Entrepreneur in Residence at the FDA working in the Digital Health Unit (DHU), focusing on the Pre-Cert program and policies around software-as-a-medical-device and AI/ML. Previously, Andy worked as a software engineer at Akili Interactive Labs, a leading digital therapeutic company. She serves on the Board of the Digital Medicine Society (DiMe), and she's an advisor to the Biohacking Village at DEF CON.
Browse This Author's Contributions
Successfully Developing and Deploying Digital Clinical Measures
Provides an overview of successful remote monitoring across clinical research, clinical care, and public health.