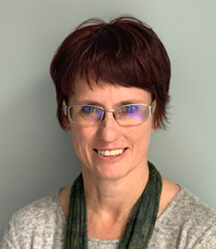 Brenda Leong, JD, CIPP/US
Future of Privacy Forum
Brenda Leong is Senior Counsel and Director of AI and Ethics at the Future of Privacy Forum. She oversees privacy analysis of AI and Machine Learning technologies, manages the FPF portfolio on biometrics and digital identity, particularly facial recognition, along with the ethical challenges of these emerging systems. She works on industry standards and collaboration on privacy and responsible data management, partnering with stakeholders and advocates to reach practical solutions for consumer and commercial data uses. Prior to working at FPF, Brenda served in the U.S. Air Force. She is a 2014 graduate of George Mason University School of Law.
Browse This Author's Contributions
Technology, Ethics, and Regulations
Covers various technologies and their associated ethical issues and governance approaches.
view course