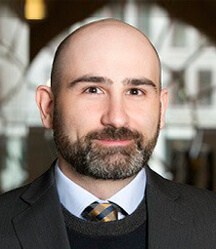 David Babaian, JD, LLM, CIP, RAC
Advarra
David Babaian leverages his expertise in regulatory affairs, healthcare law, and project management to provide consultation on U.S. and international research compliance and data privacy law. He previously worked as a regulatory attorney with Quorum Review IRB. David studied cancer genetics before graduating cum laude from law school and earning an LL.M. in health law, focusing on orphan drug development. David has also clerked in the U.S. Court of Appeals for the Fifth Circuit and served as an attorney-advisor with the Board of Veterans' Appeals. He was admitted to the Washington State Bar Association in 2007.
Browse This Author's Contributions
GDPR for Research and Higher Ed
Overview of the European Union's (EU) General Data Protection Regulation (GDPR).