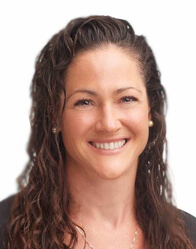 Jennifer Goldsack, MChem, MA, MBA
Digital Medicine Society (DiMe)
Jennifer C. Goldsack co-founded and serves as the Executive Director of the Digital Medicine Society (DiMe), a 501(c)(3) non-profit organization dedicated to advancing digital medicine to optimize human health. Jen's research focuses on applied approaches to the safe, effective, and equitable use of digital technologies to improve health, healthcare, and health research. She is a member of the Roundtable on Genomics and Precision Health at the National Academies of Science, Engineering and Medicine.
Browse This Author's Contributions
Successfully Developing and Deploying Digital Clinical Measures
Provides an overview of successful remote monitoring across clinical research, clinical care, and public health.