The President of United States of America has issued an executive order to promote a sustainable, safe, and secure bioeconomy. Thirteen sections detail a wide-range of considerations intended to aid in the advancement of innovation in biotechnology and biomanufacturing.
Section 1 – Policy Objectives and Guidelines
Section 2 – Coordination of Implementation Through the Interagency Process Described in the NSM-2 Process
Section 3 – Harnessing Biotechnology and Biomanufacturing R&D to Further Societal Goals
Section 4 – Establishing a Data for the Bioeconomy Initiative
Section 5 – Building a Vibrant Domestic Biomanufacturing Ecosystem
Section 6 – Biobased Products Procurement
Section 7 – Biotechnology and Biomanufacturing Workforce
Section 8 – Biotechnology Regulation Clarity and Efficiency
Section 9 – Reducing Risk by Advancing Biosafety and Biosecurity
Section 10 – Measuring the Bioeconomy
Section 11 – Assessing Threats to the United States Bioeconomy
Section 12 – International Engagement
Section 13 – Definitions
View the complete executive order for details on each section and to see a transcript of the background press call on this order.
---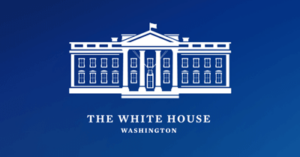 Executive Order on Advancing Biotechnology and Biomanufacturing Innovation for a Sustainable, Safe, and Secure American Bioeconom
View Executive Order