New Webinar Available: Medical Marijuana: A Budding Field of Research
View options for adding the new Medical Marijuana: A Budding Field of Research webinar to your organization's subscription.
Description
Medical marijuana is legal in many parts of the U.S.; however, strict federal regulations and administrative obstacles have severely limited research. The result is that millions of Americans are using various forms of medical marijuana without sufficient information on dosing, benefits, and risks. This webinar discusses medical marijuana and related cannabis products, unique challenges and issues for research, and the application of the Common Rule and the Belmont Report's ethical framework to this research. It also covers practical issues for researchers, IRBs, and institutional administrators.
Audience
Institutions, Researchers, Research Team Members, Institutional Review Boards (IRBs), Institutional/Signatory Officials, IRB Chairs, IRB Administrators and Staff, Human Subject Protection Staff
Meet the Presenter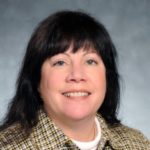 Jane Z. Dumsha, PhD, CHES - Philadelphia College of Osteopathic Medicine
Dr. Dumsha is Chief Research Operations Officer at Philadelphia College of Osteopathic Medicine. She is responsible for all pre-award and research compliance activities. Dr. Dumsha was previously a clinical research coordinator at Thomas Jefferson University and has been a Certified Health Education Specialist since 1997.