New Webinar - Importance of Peer Review and Data Validation in Research
Add this webinar to your organization's subscription.
Learn more about this webinar.
Description
Peer review developed in the twentieth century to increase the authenticity of published material. Furthermore, after World War II, the federal government increased funding for research to ensure the country's safety and health. Peer review became an essential ingredient for ensuring the quality of funded research. 

During the COVID-19 pandemic, an abundance of papers have been published to claim the distinction of contributing to the disease's treatment as well as to acquire funding and/or profits. This webinar discusses the ethical responsibilities of researchers publishing data critical for the safety and well-being of the people around the world.
Learning Objectives
Discuss the elements of peer review.
Describe the value of peer review.
Identify what is data validation.
Discuss the ethics of peer review versus data validation.
Identify the differences between peer review and data validation.
Audience
Faculty, Postdoctoral Researchers, Principal Investigators, Staff, Students
Meet the Presenter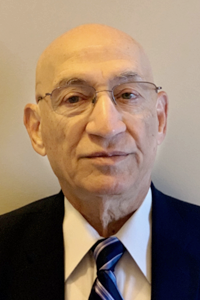 Adil E. Shamoo, Ph.D., MS., CIP - Professor and former Chairman, University of Maryland School of Medicine and Shamoo Consulting
Dr. Shamoo is a professor and former chair at the University of Maryland School of Medicine. Shamoo was a member of the National Human Research Protections Advisory Committee (NHRPAC). He served on the Defense Health Board (DHB) and served for five-years as the chair of the Medical Ethics Subcommittee of the DHB. In 1988, he founded and is the Editor-in-Chief of the journal, Accountability in Research. Dr. Shamoo has lectured over 320 times worldwide. Dr. Shamoo has written over 400 articles, books, and book chapters, including his textbook, Responsible Conduct of Research (with David Resnik, 2003, 2009, and 2015).