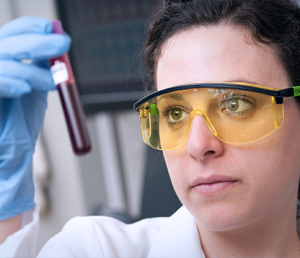 Your privacy is important to the Collaborative Institutional Training Initiative (CITI Program). In general, our policy is to collect, use, and disclose only the personally identifiable information necessary for you to appropriately access CITI Program content, either as specified by the CITI Program subscriber institution(s) with which you are affiliated (as an Affiliated Learner) or, if you are an "unaffiliated" learner (Independent Learner), as you may yourself specify.
Registration as a CITI Program learner (website user) requires provision of certain personal information, and use of the website results in collection of certain identifiable data as described below. Subscriber institutions may also provide personal information to CITI Program directly about their Affiliated Learners.
Security
We care about security, as part of protecting your privacy. While we work to protect the security of your account and related information, CITI Program cannot guarantee that unauthorized third parties will be unable to defeat our security measures. Please notify us immediately if you suspect any compromise or unauthorized use of your account, by emailing security@citiprogram.org.
Information We Collect
When you access any web-based materials, computer systems hosting that content will automatically "log" (record) data about your session using standard monitoring technology. This includes, but is not limited to: the domain name (DNS name) and Internet Protocol (IP) address of the computer you used; the operating system and browser on that computer, including some details about the configuration of each; the time, date and duration of your access, including all web pages you visited during your session; and the "referring" location (the site you visited just prior to your arrival at the CITI Program website).
CITI Program websites may use "cookies" (tracking files) or other technical tracking mechanisms, installed on your computer or conveyed via targeted communications, to assist in delivering content specific to your interests and preferences. Your web browser (Chrome, Explorer, Firefox, Safari, etc.) allows you to be warned when cookies are being placed on your computer or to refuse all cookies. However, not accepting or disabling cookies will prevent you from accessing certain CITI Program site content and functions.
Some areas of the CITI Program site are "private" and may be accessed only after login with an assigned username and password. In order to assure the integrity of data regarding learners' education progress, CITI Program tracks the individual sessions of all logged-in users, including details of course content viewing and quiz question responses. This information is stored in a database of learner records.
Details of these learner records may be provided to the subscriber institution(s) with which a learner is affiliated at the institution's request, including reports of course completions and quiz scores. Such results may become part of the learner's educational records at those institutions, and subject to legal protections for such information. Contact the institution(s) with which you are affiliated for their privacy policies.
Information You Provide
In addition to information collected by standard monitoring technology, some parts of the CITI Program websites may ask you to provide personal information, such as during the Learner Registration process to obtain a CITI Program username and password. You will know when you are sharing personal information with us because you will need to send a message, fill out a form or application or survey, and then agree to provide this information to us by clicking a "submit" or "send" button.
These online forms, applications, and surveys may ask you to provide personal information like contact information (e.g., home address or email addresses or phone numbers), unique identifiers (e.g., employee or student ID number at your institution), or financial information (e.g., account or credit card numbers). If you choose to share personal information with us, we will use or disclose it only for the purposes you or the subscriber institution(s) with which you are affiliated have authorized by accepting the Terms of Service for CITI Program access.
Personal information may be used to configure your experience as a learner (e.g., selection of courses), respond to requests for information or materials for you, or to contact you when necessary or requested by institutions with which you are affiliated. Unique identifiers are collected to verify your identity in CITI Program record systems and for data transfers to the subscriber institution(s) with which you are affiliated. Financial information that is collected is used to bill you for products and services you have requested independently of those purchased by the institution(s) with which you are affiliated.
Some of the information that we collect or that you provide may be saved for a designated or indefinite period of time. We will not disclose the information except for support of CITI Program's educational activities (e.g., course completion data sent to subscriber institutions with which you are affiliated), nor disclose it to third parties or government agencies, unless required to do so by state or federal law or to protect the integrity, safety, and security of our websites.
Information Related to Minors
CITI Program does not knowingly create accounts for nor collect information from minors under 18 years of age without parental consent or parental notification. CITI Program accounts are not knowingly provided to any persons under 13 years of age under any circumstances. For information, see the Terms of Service.
Mail and Other Communications
Information you send us in electronic mail or via chat messaging services (such as when communicating with the CITI Program Help Desk) is not immune from interception or transmission errors. We generally recommend that any communications involving sensitive personal information be via postal mail or telephone. (And, in general, we recommend that you keep communications of sensitive information to a minimum, whatever medium you use. For example, you should not put passwords in any emails.) Where sensitive information must be transmitted electronically, CITI Program uses security mechanisms such as encryption to protect information where such measures are available.
Opt Outs for Communications
CITI Program websites and electronic communications such as newsletters and independent learner course recommendations provide you with opportunities to opt out of receiving communications from us, unless it is a mandated communication authorized by the subscriber institution(s) with which you have affiliated, or such communication is necessary in support of your educational activities (e.g., a course completion report, or a reminder about a course expiration). Opt-out requests will be processed within ten (10) business days or fewer.
Websites External to the CITI Program
CITI Program websites and educational materials may contain links to external sites that are not part of the CITI Program. Such links are provided for the convenience of CITI Program users. Please be aware that CITI Program makes no representations about the safety or reliability of any other website. CITI Program recommends that users exercise their own skill and care with respect to their use of the CITI Program website or any other site, and carefully evaluate the accuracy, currency, completeness, and relevance of the material on the website or on any linked site. CITI Program has no direct control over the content of the linked sites, or the changes that may occur to the content on those sites. CITI Program is not responsible for the content or reliability of links, or for any loss or inconvenience arising from their use. Providing links to external websites does not constitute an endorsement or a recommendation of any material on those sites or of any third party products or services offered by, from, or through those sites. Users of links provided by this website are responsible for being aware of which organization is hosting the website they visit. Users are encouraged to take appropriate and adequate precautions to ensure that whatever is selected from this or any site is free of viruses or other contamination that may interfere with or damage the user's computer system, software or data.
CITI Program is also not responsible for the privacy policies, practices, or content of CITI Program subscriber institutions with which you are affiliated, nor those of other business partners of these institutions, nor of any other organizations that may retransmit CITI Program materials from their own systems, even if the CITI Program brand or logo appears on those sites.
Additional Information
For additional information about CITI Program privacy policy or to report privacy issues:
CITI Program – Privacy
1981 Marcus Avenue, Suite 210
Lake Success, NY 11042
516.470.6900
privacy@citiprogram.org