Introduction
The National Institutes of Health (NIH) Office of The Director has announced that the Omnibus Solicitations of the NIH, CDC and FDA for Small Business Innovation Research (SBIR) and Small Business Technology Transfer (STTR) grant applications for 2023 have been released. The first application due date is Tuesday, September 5, 2023. SBIR and STTR initiatives empower small businesses owned and based in the United States to engage in research and development with significant possibilities for commercial success.
The following institutes and centers are expected to participate in at least one of the notices of funding opportunities.
National Institutes of Health (NIH)
National Cancer Institute
National Eye Institute
National Heart, Lung, and Blood Institute
National Human Genome Research Institute
National Institute on Aging
National Institute on Alcohol Abuse and Alcoholism
National Institute of Allergy and Infectious Diseases
National Institute of Arthritis and Musculoskeletal and Skin Diseases
National Institute of Biomedical Imaging and Bioengineering
Eunice Kennedy Shriver National Institute of Child Health and Human Development
National Institute on Deafness and Other Communication Disorders
National Institute of Dental and Craniofacial Research
National Institute of Diabetes and Digestive and Kidney Diseases
National Institute on Drug Abuse
National Institute of Environmental Health Sciences
National Institute of General Medical Sciences
National Institute of Mental Health
National Institute of Neurological Disorders and Stroke
National Institute of Nursing Research
National Institute on Minority Health and Health Disparities
National Library of Medicine
National Center for Complementary and Integrative Health
National Center for Advancing Translational Sciences
Division of Program Coordination, Planning and Strategic Initiatives, Office of Research Infrastructure Programs
Centers for Disease Control (CDC)
Center for Forecasting Analytics
Global Health Center
National Center on Birth Defects and Developmental Disabilities
National Center for Chronic Disease Prevention and Health Promotion
National Center for Emerging and Zoonotic Infectious Diseases
National Center for Environmental Health
National Center for HIV/AIDS, Viral Hepatitis, STD, and TB Prevention
National Center for Immunization and Respiratory Diseases
National Center for Injury Prevention and Control
National Institute for Occupational Safety and Health
Food and Drug Administration (FDA)
Center for Biologics Evaluation and Research
Center for Drug Evaluation and Research
Center for Food Safety and Applied Nutrition
Center for Devices and Radiological Health
Center for Veterinary Medicine
Office of Critical Path Programs
Office of Orphan Products Development
Visit the NIH announcement page for more information and to access details of each omnibus solicitation.
---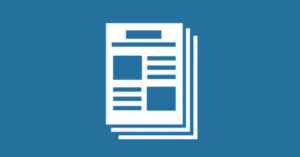 Anticipated Publication of the PHS 2023-2 Omnibus Solicitations of the NIH, CDC and FDA for Small Business Innovation Research (SBIR) and Small Business Technology Transfer (STTR) Grant Applications
View NIH Notice