Introduction
President Biden has issued an Executive Order that marks a significant milestone in ensuring that the United States harnesses the potential of and manages the risks associated with AI. This Executive Order outlines a comprehensive strategy for responsible innovation in AI, covering various aspects, from safety and security to privacy, equity, civil rights, and beyond.
Highlights
New Standards for AI Safety and Security
The Executive Order introduces groundbreaking actions to protect Americans from potential risks associated with AI systems. Key measures include:
Mandating developers of robust AI systems to share safety test results with the U.S. government.
Developing rigorous standards, tools, and tests to ensure AI systems are safe and trustworthy.
Protecting against the use of AI in engineering dangerous biological materials.
Combatting AI-enabled fraud and deception.
Advancing an AI-based cybersecurity program.
Directing further actions to ensure the military and intelligence community use AI safely and effectively.
Protecting Americans' Privacy
To safeguard privacy in an era of AI, President Biden has directed several actions, including accelerating the development of privacy-preserving techniques and strengthening research and technologies for preserving individual privacy. The aim is to evaluate how agencies collect and use commercially available information, especially data that contains personally identifiable information, and develop guidelines to assess the effectiveness of privacy-preserving techniques used in AI systems.
Advancing Equity and Civil Rights
AI can inadvertently lead to discrimination, bias, and abuse. The Executive Order addresses these issues by providing guidance to prevent the worsening of discrimination, offering technical assistance to combat algorithmic discrimination, and ensuring fairness in the criminal justice system.
Additional Goals
Standing Up for Consumers, Patients, and Students
Supporting Workers
Promoting Innovation and Competition
Advancing American Leadership Abroad
Ensuring Responsible and Effective Government Use of AI

Conclusion
President Biden's Executive Order on AI represents a comprehensive strategy for responsible innovation in artificial intelligence. It outlines actions that protect the safety and security of AI systems, prioritize privacy, advance equity and civil rights, support consumers, empower workers, promote innovation and competition, and ensure responsible government use of AI. These actions signify a significant step forward in the U.S.'s approach to AI, with more initiatives and legislation expected to follow.
View the official White House notice for additional information.
---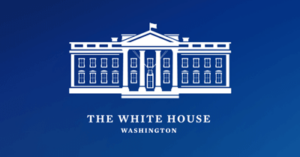 FACT SHEET: President Biden Issues Executive Order on Safe, Secure, and Trustworthy Artificial Intelligence
View White House Notice