The steps below provide step by step instructions on how new accounts can demo courses, including COVID-19: Back to Campus (2020-2023) :

---
Step 1 – Get started by visiting citiprogram.org and clicking on the "Register" button in the upper right hand corner of the site.

---
Step 2 – Begin the registration process by searching for and selecting "DEMO" as your organizational affiliation. Agree to the Terms of Service and Privacy Policy. Affirm that you are an affiliate of the Demo site.
---
Step 3 – Complete the remaining registration steps.
---
Step 4 – Activate your account by clicking on the "Finalize Registration" link.
---
Step 5 – Begin your demo by clicking on View Courses next to Demo.
---
Step 6 – Select the COVID-19: Back to Campus course from the list of available courses.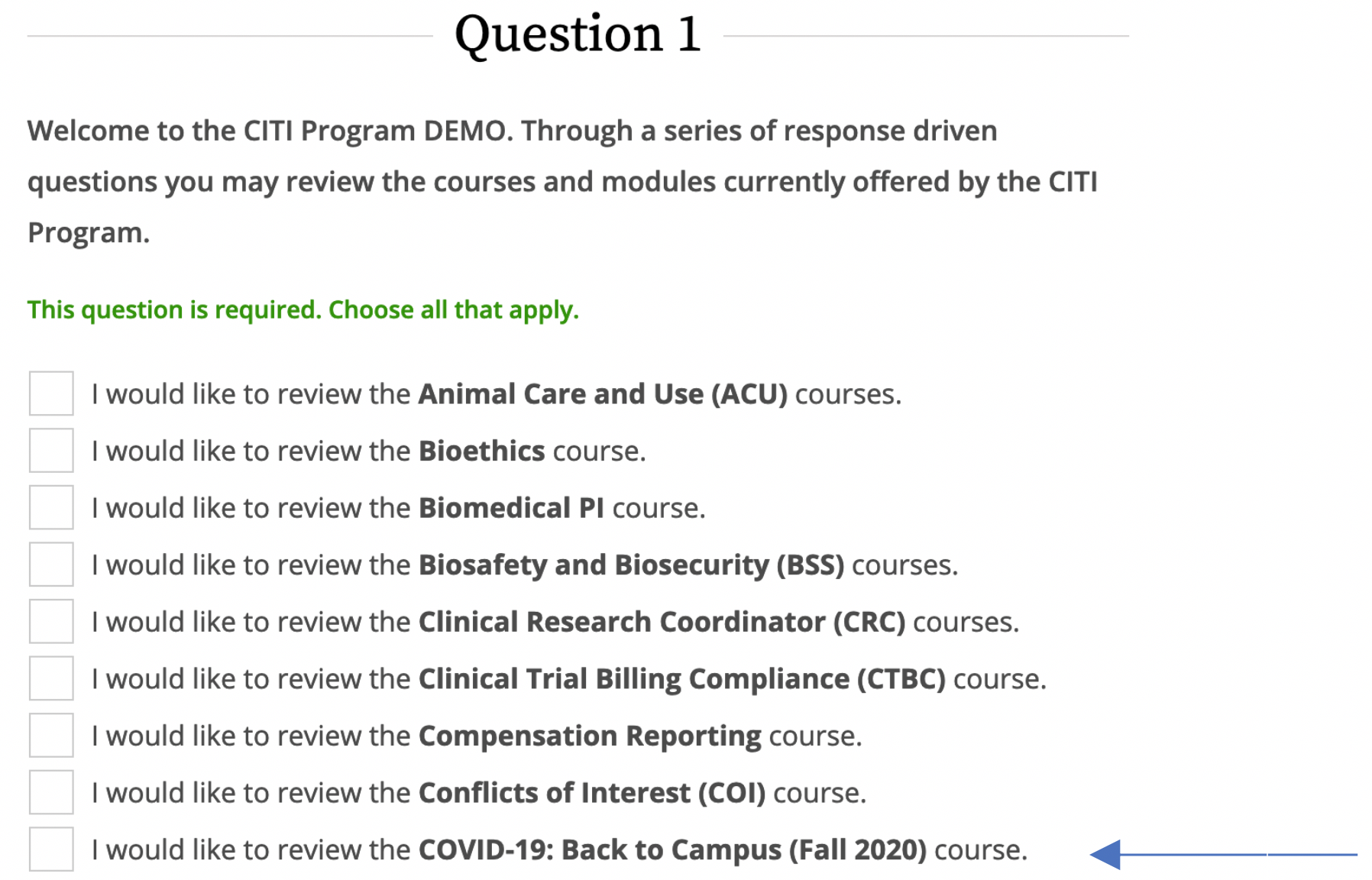 ---
Step 7 – Click on Start Now to begin the course.

---
For more information please email our Help Desk or call at 888.529.5929