New Course - False Claims Act: A Primer and Guide for Research Organizations
Add this course to your organization's subscription
Learn more about this course
Description
This course provides an introduction to the False Claims Act that is ideally suited for faculty, researchers, and staff at research organizations.
Learning Objectives
Explore the scope of FCA liability, identify what a whistleblower or "qui tam relator" is under the FCA, and learn about the penalties available under the FCA.
Recognize civil monetary penalty (CMP) liability and the penalties available under the Civil Monetary Penalties Law (CMPL).
Learn how the FCA and CMPL apply to federally funded research.
Discover risk indicators for potential FCA vulnerability and learn practical ways to mitigate risk at research organizations.
Audience
Research faculty, Research Administrators, Institutional Officials, Principal Investigators, Students
Meet the Presenters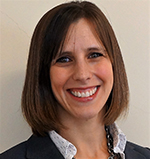 Keri Godin, MS – Brown University
Ms. Godin is the Senior Director of Office of Research Integrity at Brown University. She oversees all research-related regulatory compliance, including human and animal subjects research, conflict of interest, responsible conduct of research, research misconduct, human embryonic stem cell research, export control compliance, foreign influence, and research data management and access.
Valerie H. Bonham, Esq – Ropes and Gray, LLP
Ms. Bonham is a counsel in the firm's health care and life sciences practice, where she represents organizations engaged in biomedical and basic research. She brings nearly 20 years of experience in the U.S. Department of Health and Human Services, as a senior advisor in the Office of the Director of the NIH and as a senior attorney in the Office of the General Counsel of the HHS. Valerie is the recipient of numerous awards from HHS and the NIH.
S. Susan Zhu, Esq – Ropes and Gray, LLP
Ms. Zhu is a Litigation & Enforcement Associate whose practice includes complex civil litigation and government enforcement matters, including representation of clients in False Claims Act cases.