New Free Course - Remote Contact Tracing
Organizations - Add Now
Learners - Click for Instructions
Description
Contact tracing is vital in stopping the spread of COVID-19. Contact tracers communicate with infected individuals as well as notify and monitor their recent contacts. Stopping one case from spreading COVID-19 can break the chain of transmission. There is a huge need and high demand for contact tracers across the U.S. Contact tracers can work fully remote from their homes from anywhere in the country.
This three-module course prepares individuals for the role and responsibilities of remote contact tracing. It begins with an overview of COVID-19's clinical course and transmission, including the incubation and infectious periods. The course identifies timelines for isolation and quarantine for cases and their recent contacts. The presenters discuss how contact tracing works, provides examples of the process and highlights key steps, as well as identifiies strategies for effective communication by phone and video, and potential challenges remote contact tracers may face.
Course Benefits
Describe the fundamentals of contact tracing and its public health role in preventing the spread of infectious diseases.
Discuss the clinical course of COVID-19 infection including transmission, infectious period, testing, and treatments.
Describe the steps in the remote contact tracing process, including initial notification, interviews, locating and notifying exposed contacts, and monitoring contacts.
Outline evidence-based practices for remote communication and interviewing when investigating cases or following up with contacts.
Contrast the public health need for contact tracing with the individual's need for privacy and autonomy.
Define confidential information, and outline strategies for ensuring data privacy and protection.
Review the legal basis and limits for social distancing, quarantine, and isolation.
Audience
Contact Tracers, Public Health Professionals, Individuals interested in being Contact Tracers or Case Investigators, Staff, Students
Meet the Presenters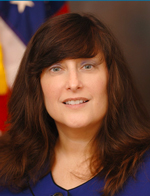 Terry Adirim, MD, MPH, MBA – Florida Atlantic University
Terry Adirim is the Senior Associate Dean for Clinical Affairs, Professor of Pediatrics and Chair for the Department of Integrated Medical Science at the Charles E. Schmidt College of Medicine where she is responsible for leading the college's clinical enterprise.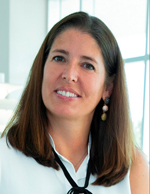 Joanna Drowos, DO, MPH, MBA - Florida Atlantic University
Joanna Drowos is an Associate Professor of Family Medicine and the Dean of Faculty Affairs at the Charles E. Schmidt College of Medicine at Florida Atlantic University. She also serves as the Director of the Clinical and Preventive Medicine Clerkship for the third-year curriculum.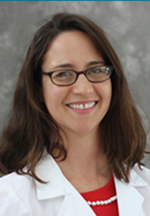 Lisa Martinez, MD, FACP - Florida Atlantic University
Lisa C. Martinez is a General Internist and an Assistant Professor of Medicine at the Charles E. Schmidt College of Medicine at Florida Atlantic University. She also directs the Foundations of Medicine course and is interested in the care of under-served populations, preventive health and medical education.