Back To News
Add this course to your organization's subscription
---
Description
This unique course offers a comprehensive review of critical areas associated with IRB administrative management and IRB office operations as part of a human research protection program (HRPP). It equips IRB senior level administrators and HRPP directors to be more effective in their positions by understanding various aspects of their responsibilities. This course was designed by experienced senior IRB managers to focus on topics and issues most relevant to IRB administration.
Note: Our IRB Administration Foundations course (renamed from IRB Administration) and a new comprehensive course comprised of both the IRB Administration Foundations and IRB Administration Advanced courses, are also available for your IRB Administration-focused training.
---
Audience
HRPP Directors, HRPP Professionals, IRB Administrators, IRB Chairs, IRB Directors
---
Meet the Authors
Challace Pahlevan-Ibrekic, MBE, CIP – Northwell Health
Challace Pahlevan-Ibrekic, MBE, CIP is a Bioethicist and Director of Regulatory Affairs for the Institute of Health System Science at Northwell Health. Her current scope is regulatory oversight of transformative biomedical and behavioral research, including ethical considerations for artificial intelligence across different research and clinical spectrums.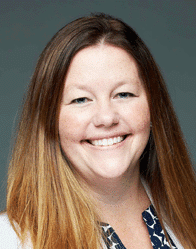 Rachel C. Lally, MPH, CIP – Penn State University
Rachel is the Executive Director of the Penn State HRPP. She oversees a team of 27 IRB professionals who oversee human subjects research across Penn State's many campuses. Her focus is on improving the way IRBs do their work to protect human subjects while moving science forward.