Add this webinar to your organization's subscription
Learn more about this webinar.
Description
This webinar will explore the intersection of informed consent and research with wearable technology. It will explore how we can conceptualize and describe risk in this new era. The presenter will discuss considerations for different types of risk in wearable research, and how we may disclose the risks associated with the use of these technologies to participants. Finally, she will identify strategies to support informed consent in research with tech.
Learning Objectives
Define wearables, list examples and the data types they collect.
Explain one model of how to conceptualize and describe the risk from wearable sensors/technologies in research.
Describe the sources of this risk to research participants.
Identify key concepts to support disclosure of risks to participants.
Audience
Researchers, Students, Faculty, IRB Members, IRB Administrators, Graduate Students
Meet the Speaker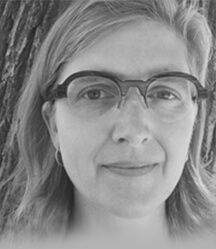 Megan Doerr, MS, LGC – Sage Bionetworks

Megan is a principal scientist at Sage Bionetworks where she supports innovative, participant-centric approaches to open science. Her work has a strong focus on app-based research, concentrating on the ELSI aspects of informed consent and secondary data use including for the All of Us Research Program.