Back To News
Add this webinar to your organization's subscription
---
Description
The Education Amendments of 1972, specifically Title IX, have had a lasting impact on higher education institutions. This webinar focuses on the historical impact of Title IX and modern challenges in the 21st century. It discusses "Dear Colleague" letters as well as the U.S. Department of Education's proposed changes to Title IX and the potential implications for educational institutions in the U.S. that receive federal funds.
---
Audience
Campus Compliance Officers, Compliance Officers and Departments, Faculty, Higher Education Administrators, Post-Doctoral Fellows, Undergraduate and Graduate Students
---
Meet the Presenter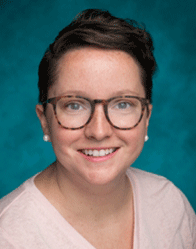 Amber Grove, Esq – University of North Carolina Wilmington
Amber Grove is an adjunct faculty member and the Director of Title IX and Clery Compliance at the University of North Carolina Wilmington and has served in that role since January 2016. She is a licensed attorney in North Carolina and Pennsylvania.