Season 1 – Episode 51 – Collegiate Athletic Conferences
In recent years, collegiate athletic conferences have undergone significant membership changes, leading to financial benefits and consequences for institutions, affecting student-athletes, and requiring a shift in thinking for college administrators. Expect more conference realignments in the near future.
---
Episode Transcript
Click to expand/collapse

Darren Gaddis: From CITI Program, I'm Darren Gaddis, and this is On Campus. Today, collegiate athletic conferences. I spoke with Tiffany Tucker, the Deputy Director of Athletics at University of North Carolina at Wilmington. As a reminder, this podcast is for educational purposes only. It is not intended to provide legal advice or guidance. You should consult with your organization's attorneys if you have questions or concerns about relevant laws and regulations discussing this podcast. Additionally, the views expressed in this podcast or solely those of the guest and do not represent the views of their employer. Hi, Tiffany. Thank you for joining me today.

Tiffany Tucker: Hey, Darren. Thank you so much for having me. I'm super honored, of course, to be here, and to get an opportunity to speak with you again.

Darren Gaddis: Before we dive into our topic today, what is your educational and professional background?

Tiffany Tucker: Of course, I'm originally from Petersburg, Virginia where… That's where I went to school, Matoaca High School. I'm a proud warrior and from Matoaca, and had an opportunity to go to the University of North Carolina at Chapel Hill where I played women's basketball for four years and had an awesome career and experience there. Got my master's degree from Hampton University. I had an opportunity to coach on a division one, two, and three for over seven years before I transitioned into athletic administration where I've been at various institutions over my course of time. And currently, I'm the Deputy Director of Athletics and senior woman administrator at the University of North Carolina Wilmington.

Darren Gaddis: Today, we're going to be talking about college athletics. And to help ground our conversation, what is a collegiate athletic conference?

Tiffany Tucker: Athletic conferences are the umbrella organization of which the Association of Colleges and Universities compete against each other in various sports. And the conferences pretty much are the fundamental part of the structure of college athletics in the United States. But however, some of the essential functions of what the conference office does for the membership, it helps with competition scheduling and hosting conference championships, which eventually if you win your conference championship, you get an automatic bid to the NCA tournament. And possibly if you're in a two bid league, you could have two teams participate in the NCA tournament. Rules and governance is huge. The conference establishes and enforces the rules and regulations for competition. One of the big pieces that we of course see all over ESPN is revenue distribution and the conference perhaps revenue, and generate sales from tickets and contracts and sponsorships. So they have an essential function in definitely helping universities thrive from a revenue standpoint. And one of the biggest pieces is advocacy. So conferences typically advocate for the interest of their membership on the national level.

So you have, essentially what we call commissioners, who lead these conferences, and they have discussions around how we move college athletics forward.

Darren Gaddis: Recently, there has been a realignment of collegiate athletic conferences. Could you explain exactly what this is?

Tiffany Tucker: It's best for me to give you an example. Here, even in our own conference and the Coastal Athletic Conference, we just recently changed our name to the coastal. But essentially what we've done in the past two years is we had an institution leave our conference and join another conference in 2022, which left us with nine. And this last year, we onboarded four new institutions. And then this year, we've added an additional school under our umbrella of our conference. And if you think about this huge umbrella, you have 14 separate institutions who are under this umbrella. And just with conference realignment, it happens all over the country. I know recently, we've seen a lot of talk about the PAC 12 and institutions leaving from under that umbrella to join, whether it's the umbrella of the Big 10 and the umbrella of the Big 12.

And this will continue to happen all across the country just because everybody has different interests. And you never know what this umbrella may be good for you for this amount of time, and it may be time for you to change and try something else that works better for your institution.

Darren Gaddis: And how does this realignment of these collegiate athletic conferences impact student athletes in the overall scheme of athletics within higher education?

Tiffany Tucker: Yeah. Conference realignment has a wide range and effect on student athletes. The competition, travel demands, financial considerations, recruitment/ we talk about competition and exposure for the student athletes. They may face tougher competition. It forces coaches to recruit a different level of athlete. The time and travel commitments, what have may have been a bus trip may now be a flight to a different institution. And of course, the financial implications that come with that, whether it's the revenue distribution that comes from the conference, or you making sure that, as an administrator like myself, making sure that our budget is enough to sustain what we have set forth to be able to fulfill those obligations. And the reputation and branding, we're all about the glitz and the glam. Everyone loves athletics. It brings people together. And you always want to be attracted to the winning team, and then your alumni and your donors. And it, of course, affects the bottom line.

Darren Gaddis: How exactly does this change impact higher education more broadly?

Tiffany Tucker: Conference changes can have a ripple effect through higher education, and just not only affecting the athletics programs, but the university kind of financial health, the reputation, the enrollment, how you engage with your alumni, and then your overall institutional identity. I think about the biggest two pots that changes from a broad aspect on a campus is recruiting and enrollment. Like I said before, students in general want to be attracted to or going to be attracted to universities that are winning, that has tradition, and that the fun and the zest of the college campus and that whole athletic comradery environment. And then to the overall student experience, a strong athletic program and a conference affiliation enhanced the overall student experience, and of course, providing that sense of community and spirit and pride. That will definitely help whether it's hiring of new deans, and even attracting college presidents and chancellors.

Darren Gaddis: With this knowledge, what can administrators do on college campuses to address this realignment for student athletes and how does this maybe make the role of administrator more complex?

Tiffany Tucker: Change is inevitable. And as an administrator, we make decisions every day that are going to affect our student athletes, our coaches, our staff, our colleagues among the league. But first and foremost, being open in your communication. When you're going through these changes, whether it's reaching out to your students, we have what's called your student athlete advisory committees. Getting with your student leadership and talking openly about what this change looks like and what does it mean for them, making sure that your coaches are aware of what transitions are going to happen because they're recruiting for the 24, the 25 to 26 academic year. So when you're going to make this one change, it's going to have a ripple effect throughout your department. Talking to your academic advisors and your academic leaders on campus to make sure that we have the resources and the ample academic support for our students.

As I talked about before with the travel changes, that's going to definitely affect how our student athletes learn and how they retain information, especially if they're taking flights and possibly missing class, and may not have availability for on-campus tutoring because of travel demands, but making sure you're talking to your academic folks on your campus so you can prepare for the transition. Financial aid. I hate to continue to bring up the dollar. We have to be honest and realistic about if we make this change financially, are we going to be able to cover all of the costs that's associated with these changes? And making sure that we're traveling and being able to accommodate our student athletes at a high level and that they're comfortable, and we're able to compete without sacrificing the dollar and how we budget. Because you just don't want to do it in a way where you're taking from one piece in order to finance something else.

And then cultural transitions and making sure that we help our student athletes, whether it's from a regional landscape, understand how a new conference, a different institution comes in or start to form a rivalry with a different institution. That definitely changes the culture. Definitely thinking about things like that and the alumni and your donor support, making sure that you have the necessary folks in the room when you're making this decision that you have the buy-in and you're not trying to ask for forgiveness on the backend.

Darren Gaddis: What else should we know about the realignment of collegiate conferences in higher education?

Tiffany Tucker: Yeah, conference realignment is an ongoing process and understanding that it's not a one-time event. But it's a response to the changing dynamics in college sport. Like I talked about, the financial pressures, the television contracts, the competitiveness of the leagues, all of this matters when you're deciding on where you're going to land your institution, and under what umbrella works for you right now. And administrators should just always stay prepared. Always do your research, be transparent with your folks in your team, and just always think about the student athletes first and what's going to help them and the wellbeing over their course of time while they're at your institution. Is this the best decision for our student athletes in this moment and for the years to come? And I know it's a tough decision when you make a decision to leave that league and you've decided to move to a different conference, but you've got the necessary folks at the table. And make sure you do your homework. Ask the hard questions. Don't shy away from the criticism, but just ask the hard questions.

And definitely listen. You have to listen to your folks, because they're going to give you good feedback. And everyone has an opinion, but some of those opinions actually make a whole lot of sense.

Darren Gaddis: Tiffany, as always, thank you for joining me today.

Tiffany Tucker: Oh, thank you, Darren.

Darren Gaddis: Thank you for listening to today's episode, and be sure to follow, like, and subscribe to on campus with CITI Program to stay in the know. If you enjoyed this podcast, you may also be interested in other podcasts from CITI Program, including on research, and on tech ethics. Please visit CITI Program's website to learn more about all of our offerings at www.citprogram.org. I invite you to review our content offerings regularly, as we are continually adding new courses, subscriptions, and webinars that may be of interest to you, like CITI Program's ADA Accessibility and Accommodations in Higher Education course. All of our content is available to you any time through organizational and individual subscriptions.
---
How to Listen and Subscribe to the Podcast
You can find On Campus with CITI Program available from several of the most popular podcast services. Subscribe on your favorite platform to receive updates when episodes are newly released. You can also subscribe to this podcast, by pasting "https://feeds.buzzsprout.com/1896915.rss" into your your podcast apps.
---
Recent Episodes
---
Meet the Guest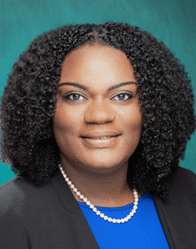 Tiffany D. Tucker, MS – University of North Carolina Wilmington
Tiffany D. Tucker is one of Sports illustrated's 100 Influential Black Women in Sports. As the Deputy Director of Athletics at the University of North Carolina Wilmington, she serves as the chief operations officer and is responsible for the department's day-to-day operations.
---
Meet the Host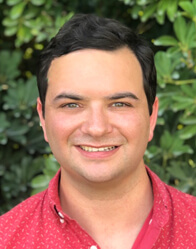 Darren Gaddis, Host, On Campus Podcast – CITI Program
He is the host of the CITI Program's higher education podcast. Mr. Gaddis received his BA from University of North Florida, MA from The George Washington University, and is currently a doctoral student at Florida State University.