Season 1 – Episode 42 – Housing Options for Students Today
College and university students are being significantly affected by housing instability at an increasing rate. According to a report published by the Community College Survey of Student Engagement (CCSSE) in 2022, more than a quarter of the participants, approximately 27%, stated they had faced difficulties paying their rent or mortgage in full within the past year. While the COVID-19 pandemic played a role in exacerbating housing insecurity among these students, other factors, such as escalating costs nationwide, also contributed to the problem. While some federal, state, and local resources are available, housing insecurity is often overlooked, leaving institutions to take creative approaches to meet the needs of students.
---
Episode Transcript
Click to expand/collapse

Darren Gaddis: From CITI Program, I'm Darren Gaddis, and this is On Campus. Today, I spoke with Libby Stevens, program coordinator for HOST, Anne Mary Haskett, professor of psychology at NC State about Housing Options for Students Today or HOST. As a reminder, this podcast is for educational purposes only. It is not intended to provide legal advice or guidance. You should consult with your organization's attorneys if you have questions or concerns about relevant laws and regulations discussed in this podcast. Additionally, the views expressed in this podcast are solely those of the guests and do not represent the views of their employer. Hi Mary. Hi Libby. Thank you for joining me today.

Anne Mary Haskett: Well, thanks for having us.

Libby Stevens: Hi. It's great to be here.

Darren Gaddis: For context, could you start by telling our listeners about HOST and how it came to be?

Libby Stevens: Sure. I'd be happy to share a little bit about HOST's history. HOST was developed at NC State University by a committee of students and faculty and staff from the university as well as community members who came together to look at solutions for how to address the problem of homelessness and housing insecurity at NC State. Dr. Haskett and her colleagues published a study in 2018, which identified that 10% of NC State students experienced homelessness in a 12-month period. So the group was looking at options on how to address the crisis at NC State. The idea of a HOST home program resonated with the students in the group, and the committee decided to pursue that. So that began a process, a planning process that culminated in February of last year. So we're celebrating our one year anniversary, and that was with the launch of the host program. HOST, which is an acronym for Housing Options for Students Today, is an independent nonprofit.

We felt like that was the best way to serve the students, and so the program provides temporary, safe, and stable housing for students in a HOST home, the homes of local community members. The program assist the students with planning and developing a process to find long-term permanent housing for themselves. We can help them through that process and we can even support them once they move into that housing for a period of time. So we currently have formal partnerships with North Carolina State University and Shaw University, and we hope to develop partnerships with other local schools too, so that we can support more student as we increase our capacity to do that.

Darren Gaddis: Well, I definitely want to say congratulations on approaching the one year anniversary of HOST.

Libby Stevens: Yeah. One year.

Darren Gaddis: And so the effects of homelessness across the United States for college and university students continues to increase even from about five years ago. Why have we seen an increase of homelessness across college and university campuses in the past several years. I would personally imagine that COVID-19 probably has something to do with this, but there are probably other external factors as well.

Anne Mary Haskett: Yes, you're absolutely right. The increase in homelessness among college students really reflects a general upward trend in homelessness for the US population at large, and there are many reasons for the increase. First are financial factors. So COVID, as you mentioned, has had a devastating impact on the finances of many students. There's been job loss and loss of work hours. There were deaths and families that reduced family income to pay bills, including rent. There were medical costs that took priority and there was massive federal COVID relief legislation, emergency rental assistance. We had the eviction moratorium, unemployment payments, family tax credits and changes in SNAP eligibility, all of which could benefit students and certainly helped, but it came too late for many college students.

So all of these financial factors together certainly increased the risk of homelessness among students. And COVID was associated with the mental health crisis for our population, including again, college students. And we know that struggling with depression and anxiety can interfere with students' ability to maintain basic needs like food and housing. And then finally, another key factor is the long-running housing shortage and rising rent prices in many geographic areas, including our region. And then making matters worse, the pandemic government release programs that I mentioned earlier are ending. So all of those factors coming together have really been pretty devastating on housing security for college students.

Darren Gaddis: You just kind of spoke to this, but I think on the top of everybody's mind is COVID-19, the pandemic ending, federal aid ending, and then also this high rate of inflation that we're experiencing right now. How does HOST assist in combating these two external factors along with all other forces that you just mentioned, Mary, to assist students facing homelessness?

Anne Mary Haskett: Yes. So the pandemic with inflation layered on occurring simultaneously, it's been financially pretty devastating, and this is a very difficult economic climate to be a college student. We also know the institutions of higher ed are not known for their rapid responses. So students really need their community to step up and HOST is a community response. We're able to maximize existing resources in our community by taking advantage of available unused and rehousing in our area. And because no single organization can address these multiple causes of homelessness, we do a lot of coordination with other organizations. So we combine the temporary housing with wraparound services to address some of the barriers to housing stability. Specifically, we have a staff member who works with students to identify gaps in their resources and then coordinates with other organizations in our community to help them obtain the resources that they need. And that team member also helps them make a plan for housing stability when their time in the host home ends.

Darren Gaddis: What is this election process like for those who want to serve as a host family or host home for students who need housing accommodations in the greater Raleigh, North Carolina area?

Libby Stevens: Yeah, so that's one of my primary responsibilities in my role with HOST. Our selection process is really designed to recruit community members to host students who will provide a safe, a welcoming and affirming space for the students in their home so that they can focus on their school and completing their degree. So the first step for individuals or households who want to host a student is to attend an information session with us.

And at that session, we will share information about what the request requirements are and what support that we are ready to provide hosts and student actually. Then a potential host will submit an application and participate in two interviews. And one of those interviews actually takes place in the host home so we can make sure that this space is ready and has what a student would need.

And then we complete reference checks on the hosts and background checks for the hosts and anyone else in the household who is 18 or older. And then finally, the last step in the host process is about eight hours of training with us, and that includes modules that focus on mental health awareness, diversity and inclusion, and trauma informed care, all with a lens towards supporting students. And then once the host completes all these steps, then they're available to host a student. As students are referred to us, we would look at which hosts might be a fit for them and then invite hosts and students to participate in a matching process.

Darren Gaddis: How has the local community responded to the need of a HOST program in the Raleigh, North Carolina area, and how have they supported the program?

Libby Stevens: Most people that I talk to I think are really shocked to hear the statistics that 15% of college students experience homelessness in a 12 month period. That's shocking to most people. Once the shock wears off, or maybe when they recognize the real impact of that, people have begun to come around. We find that we're getting individual households to step forward and be willing to host students. We have fantastic support from other nonprofits in the community who are willing to help us provide resources or additional services to students. I will say we are just one solution to the problem, and we're still a really small solution. To address this crisis, we really need some bigger systemic changes and some of those changes are happening. So we have the colleges and the universities in our area that are implementing some changes in their policies and ways that they support students to provide more support for students who are housing insecure.

Some schools have started staying open during their breaks, keeping their on-campus housing open during breaks. That's a big need that we've seen students experiencing short periods of homelessness because they don't have anywhere to go when their door closes during breaks. So schools are beginning to recognize that and make those shifts to stay open for students. And we also see some schools as they're able providing more financial assistance, scholarships and those kinds of support to students for housing needs specifically.

Then when we look at the larger community here in our area, the city of Raleigh municipal government has partnered with several of the local colleges and universities to find ways to remove barriers that exist in our community that are preventing students from accessing basic needs. Broadening out even just a little bit more, the county municipal government, Wake County municipal government has a new affordable housing work group. And so they have recognized the need to include representation from the local colleges and universities on that work group so that they can be looking at what specific needs college students have around housing and specifically around affordable housing. So we definitely are seeing some progress in the community kind of addressing this crisis and looking at ways that we can support college students more effectively, and we're excited about that, but we still have a lot of work to do.

Darren Gaddis: In what ways have you all seen institutions outside your geographic area respond to homelessness, and is there any indication this problem will be going away or be less severe in the short term?

Anne Mary Haskett: That's a great question. Libby mentioned lots of things that are happening locally that are new initiatives and new changes. We're beginning to see communities step up to recognize that college students can experience homelessness, but the efforts primarily across the country have been at a small scale. And there are some colleges and universities that are building emergency funds to assist students with unexpected costs. A recent study was conducted in 2020 that found that just 27% of the institutions that had this emergency fund felt that it would significantly have an impact on students because the funds are just limited. Some campuses have a few dorm rooms set aside for students in emergency situations like partner violence, but not all colleges have residence halls. Few institutions across the country are partnering with local housing authorities to provide housing vouchers to students and Tacoma Community College is having some success with that model.

And then in Florida, there are some rent free homes available to students through a housing scholarship program that is unique, and they recently published some results showing that free housing was directly related to students' graduation rates. So some evidence that these kinds of programs can be successful. Unfortunately, we don't see any indication that college student homelessness will be going away in the short term. And in fact, a lot of experts across the country are kind of bracing for even higher rates of homelessness because those experts understand that homelessness tends to be a delayed response to economic setbacks. So students that have been able to hold onto housing during the pandemic with the help of government aid that I talked about could find themselves soon out of housing in the coming year. So we do worry about an even higher rate in the coming year.

Darren Gaddis: What else would you like us to know about the HOST program and homelessness at colleges and universities across the United States?

Libby Stevens: I think what I would like people to take away is that the HOST is really an innovative solution, right? We're utilizing resources that are already available here in our community, free, safe, welcoming space in the homes of community members. I think that's one takeaway. We are one solution to the crisis, and as Mary mentioned, there are multiple other models out there and people trying lots of different things to address college student homelessness. So I would encourage listeners to reach out, right? Reach out in their communities to institutions of higher learning, colleges and universities to see what they are doing to address the crisis and to raise that awareness on their campuses in their community about the problem. Don't leave it to the college students to tell us it's a problem, that we as a community need to be proactive and addressing this need and look at what other nonprofits in their area might be doing.

Some of them are doing great work, specifically with students leaving the foster care system, students who are also parent. So they're doing great work around that, and how can we support those initiatives and broaden them out to support more college students, I think would be a great step for people to take. And of course, for anyone who wants to learn more about these housing challenges that college students are facing, we invite them to attend one of our information sessions. We have in-person ones for people who are local, but we also do online sessions. Folks can find out more about those from our website.

Darren Gaddis: Libby and Mary, thank you for joining me today.

Libby Stevens: Thanks for having us.

Anne Mary Haskett: Yeah, appreciate you taking the time to share information about our program and help other people think about ways that they can support college students.

Darren Gaddis: Be sure to follow, like, and subscribe to on-campus with CITI program to stay in the know. If you enjoyed this podcast, you may also be interested in other podcasts from CITI program, including On Research and On Tech Ethics. You can listen to all of our podcasts on Apple Podcast, Spotify, and other streaming services. I also invite you to review our content offerings regularly as we are continually adding new courses, subscriptions, and webinars that may be of interest to you, like CITI program's new environmental health and safety subscription. Environmental health and safety subscription provides organizations with key content areas related to health and safety. All of our content is available to you anytime through organizational and individual subscriptions. You may also be interested in CITI programs, mentoring learners and new faculty engaged in the Doctoral Quest webinar. Please visit CITI program's website to learn more about all of our offerings.
---
How to Listen and Subscribe to the Podcast
You can find On Campus with CITI Program available from several of the most popular podcast services. Subscribe on your favorite platform to receive updates when episodes are newly released. You can also subscribe to this podcast, by pasting "https://feeds.buzzsprout.com/1896915.rss" into your your podcast apps.
---
Recent Episodes
---
Meet the Guests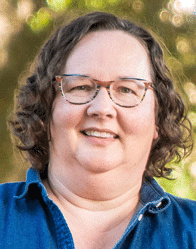 Libby Stephens, BA, MDiv – Housing Options for Students Today (HOST)

Libby is the Program Coordinator for HOST. She brings over twenty years of non-profit experience to her role leading the program development and management of the HOST Program. Libby received a BA in History from Marshall University and a Master of Divinity from Baptist Theological Seminary in Richmond, VA.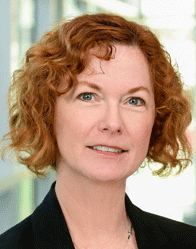 Mary Haskett, PhD is a professor in the Department of Psychology at NC State University. Her primary area of research is causes and consequences of adverse experiences on the social-emotional development of young children. She also examines college student basic needs and co-founded a host home program for local students.
---
Meet the Host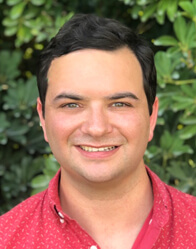 Darren Gaddis, Host, On Campus Podcast – CITI Program
He is the host of the CITI Program's higher education podcast. Mr. Gaddis received his BA from University of North Florida, MA from The George Washington University, and is currently a doctoral student at Florida State University.