Back To Upcoming Events
The National Library of Medicine (NLM) will host a virtual public meeting on April 25, 2023 to provide insight into the current beta sites and the progress of the ClinicalTrials.gov modernization effort. Attendees will also have the chance to interact with ClinicalTrials.gov modernization team members and other stakeholders, with two breakout sessions. This meeting is part of NLM's ongoing efforts to keep stakeholders up to date about the ClinicalTrials.gov modernization initiative, which aims to enhance the user experience by updating the platform to support growth and efficiency.
A Summary of the User-Centered Process in the Design and Development of the ClinicalTrials.gov Website
ClinicalTrials.gov Beta
Protocol Registration and Results System (PRS) Beta
Breakout Rooms (attendees join one) – ClinicalTrials.gov Beta or PRS Beta
The meeting will be recorded, and the recording and presentation slides will be available on the ClinicalTrials.gov Modernization webpage after the meeting. Visit the meeting page to register.
---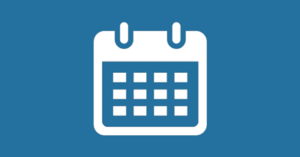 2023 ClinicalTrials.gov Modernization Public Meeting
Register Now