Back To News
Add this course to your organization's subscription
---
Description
The Family and Medical Leave Act (FMLA) became law in 1993 and allows employees to take up to 12 weeks of job and benefit-protected leave for specific reasons. This course covers employee eligibility, the request process, the role of HR, and considerations for researchers in higher education.
---
Audience
Faculty, Higher Education Administrators, Postdocs, Researchers, Students
---
Meet the Author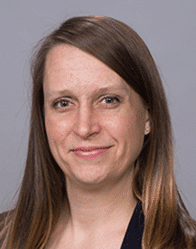 Tanya Brown, MSHR, PHR, SHRM-CP – Vanderbilt University
Tanya Brown is the Senior Director at Vanderbilt University. She has 15 years of experience in Human Resources in many industries. Tanya has a bachelor's in social sciences with a minor in psychology from the University of Arizona and a Master's in human resources strategic management from Bellevue University.