Back To News
Add this webinar to your organization's subscription
---
Description
Clinical research associates (CRAs) and clinical research coordinators (CRCs) play critical roles in the success of any clinical trial. This webinar explores their functions in conducting an ethical and efficient trial. The webinar discusses the importance of site relationships and the different CRA soft skills used to build effective partnerships. Learners will be given a set of concrete steps and strategies to navigate the complex interactions between CRAs and CRCs.
---
Audience
Clinical Research Associates (CRAs), Clinical Research Coordinators (CRCs), Contract Research Organizations (CROs), Faculty, Principal Investigators (PIs), Research Administrators, Sponsors, Students
---
Meet the Presenter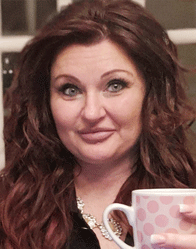 Elizabeth Waddell, CCRA – The CRA Helper
Elizabeth began her career as an In-house Clinical Research Associate and later transitioned to an on-site CRA. After 14 years of monitoring, she transitioned from a Senior CRA to a Line Manager role focused on training new CRAs. After 4 years in this position, Elizabeth expanded and began her career as The CRA Helper, where she provides online training to those new to the CRA role and the industry.