In October 2021, CITI Program added new live actor video vignettes to informed consent modules in the Human Subjects Research Biomed and SBE courses. CITI Program continues to update and add interactive and engaging elements to existing content as well as add new content to our offerings.
Where can I find these new videos?
The videos are integrated in both the audio-visual and classic (text-based) versions of the modules.
Biomedical (Biomed) – These videos were added to the module Informed Consent (ID: 3) in the Biomed Comprehensive and Biomed Foundations courses.
Social-Behavioral-Educational (SBE) – These videos were added to the module Informed Consent – SBE (ID: 504) in the SBE Comprehensive and SBE Foundations courses.
Integrated into Both Classic and Articulate Versions
In the classic and audio-visual versions of the modules, the videos are integrated into the content. See screenshots below for an example.
Classic versions: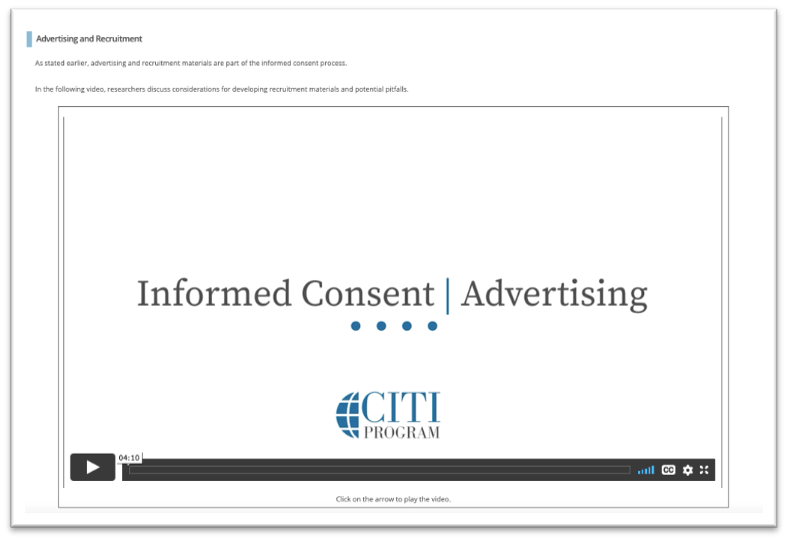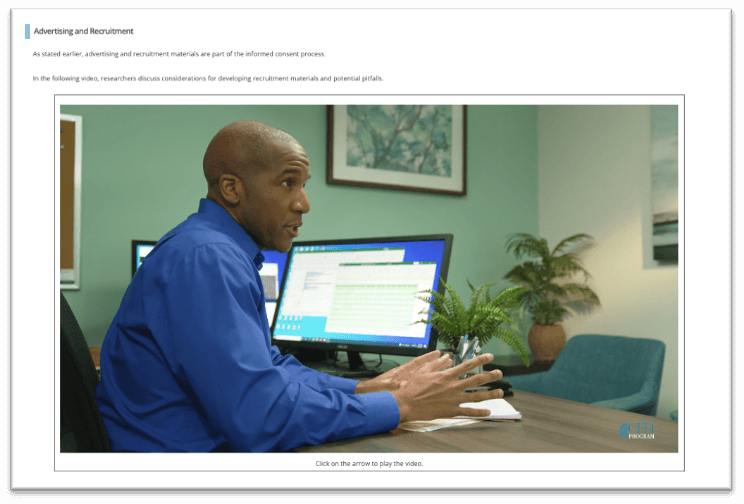 Audio-visual versions: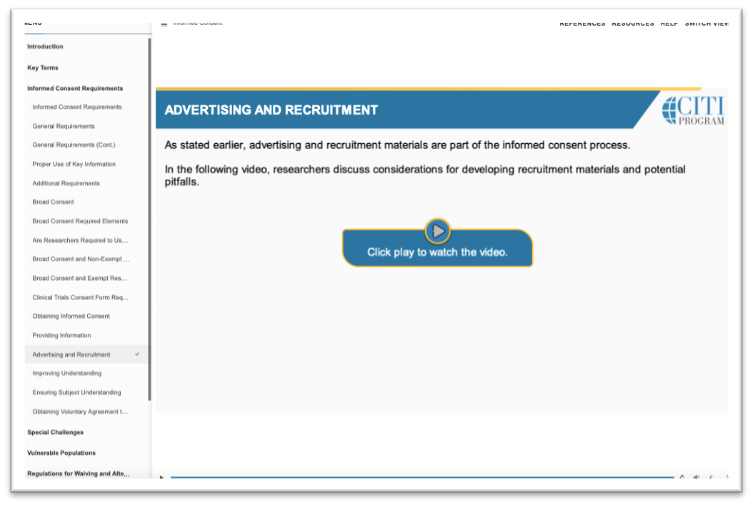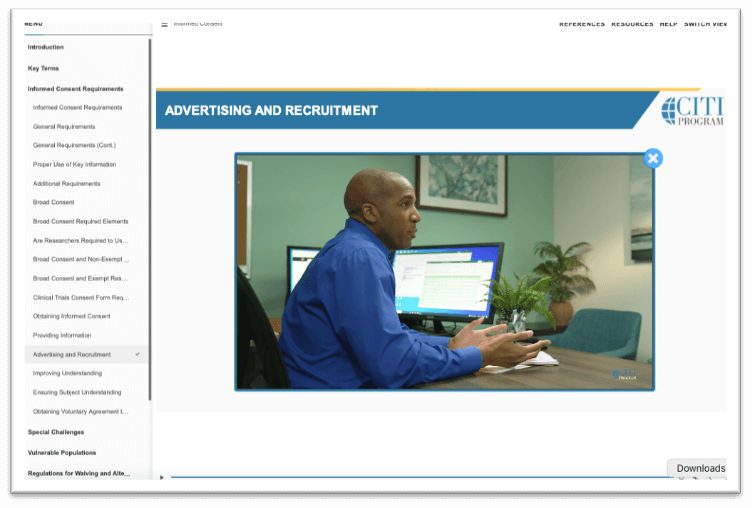 Do I need to do anything to add this to my learners' gradebooks?
No, this update was made to enhance current content. If your gradebooks contain these modules, they have already been updated and your leaners have these videos available to them.
If you would like to add these modules to your learners' gradebooks, please contact CITI Program Support for assistance.
Do learners have to watch the videos to complete the module?
No, learners can choose to view the videos or not. They are not required for completion of the modules nor do they affect the quiz questions.
Can I see a sample of the videos?
Yes – a sampling of the videos is available on the CITI Program YouTube channel here.