Back To Upcoming Events
Join the National Advisory Council on Complementary and Integrative Health's (NACCIH) open meeting on September 8, 2023. The NACCIH provides valuable advice and recommendations to the Director of the National Center for Complementary and Integrative Health (NCCIH) on research activities and priorities.
Agenda Highlights

NCCIH Director's Welcome and NCCIH Report
Intramural Research Report
Director of the Center for Scientific Review (CSR) Presentation: Enhancing the Fairness and Effectiveness of Peer Review
Concept Approval: Initiative CARBON Program
Concept Approval: NCCIH Merit Award
How to Attend
The event will be livestreamed on the NIH VideoCast platform from 11:00 a.m. to 4:00 p.m. ET. Visit the official event page for the videocast link and additional details.
Please note that an external entity hosts this event.
---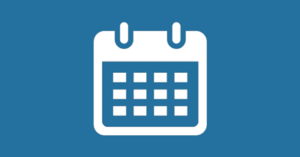 Advisory Council 85th Meeting
September 8, 2023 | 11:00 a.m. - 4:00 p.m. ET
Visit Event Page