Back To Upcoming Events
Join the National Institutes of Health (NIH) for their upcoming webinar, Foundations for Evaluating Study Design and Statistical Approaches for the IACUC, on March 9, 2023. This webinar is intended for IACUC staff and members, IOs, veterinarians, investigators, compliance personnel, animal care staff, and others involved in animal programs.
The speaker will share valuable insights on the effective evaluation of study design, animal numbers, and statistical descriptions in animal protocols. She will focus on concepts rather than mathematical equations to help IACUC members understand good experimental design when reviewing animal use protocols.
Through this webinar, attendees will be able to explain the principles of sound study design, discuss methods to evaluate study design and statistical justifications, relate these skills to transparency, reproducibility, and study quality, and identify IACUC resources that would help address these issues.
Visit the webinar page to register now to secure your spot. You will also find supporting materials on the webinar page, including the transcript, webinar slides, and additional study resources.
*Please note that an external entity hosts this event.
---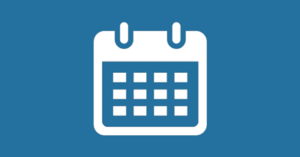 Foundations for Evaluating Study Design and Statistical Approaches for the IACUC
March 9, 2023 | 1:00 p.m. – 2:00 p.m. ET
Register Now