Back To Upcoming Events
On April 25, 2023, from 12:30 to 3 p.m. ET, the National Library of Medicine (NLM) will host a virtual public meeting to provide attendees with a detailed look at the current beta sites and the overall progress of the ClinicalTrials.gov modernization effort. It is part of NLM's effort to enhance efficiency and deliver an improved user experience on an updated platform that will accommodate growth.
The ClinicalTrials.gov modernization team members and members of the NLM Board of Regents Public Service Working Group on ClinicalTrials.gov Modernization will be discussing various topics, including:
The user-centered process in the design and development of the ClinicalTrials.gov website

ClinicalTrials.gov and Protocol Registration and Results System (PRS) beta
This meeting is open to everyone, including sponsors and investigators who submit clinical trial information to the site, patients, families, healthcare providers, academic institutions, industry, nonprofit and advocacy organizations, government agencies, and data researchers. After the meeting, a recording and the presentation slides will be available on the ClinicalTrials.gov Modernization webpage.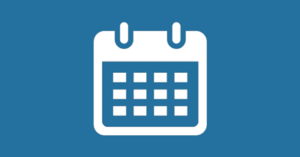 2023 ClinicalTrials.gov Modernization Public Meeting
Register Now