Back To News
Add this course to your organization's subscription
---
Description
This course explores the core aspects of establishing and operationalizing a responsible approach to AI development and use. It examines various responsible AI principles, the current AI regulatory landscape, and practices and tools for deploying responsible AI systems and products.
---
Audience
AI Users, Business Professionals, Data Scientists, Developers, Engineers, Product Managers, Research Scientists
---
Meet the Author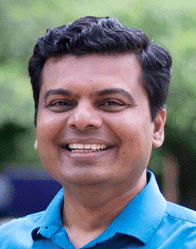 Chirag Shah, PhD – University of Washington
Chirag Shah is Professor of Information and Computer Science at University of Washington (UW) in Seattle. He is the Founding Director for InfoSeeking Lab and Founding Co-Director of Center for Responsibility in AI Systems & Experiences (RAISE). He works on intelligent information access systems with focus on fairness and transparency.