Back To News
Add this course to your organization's subscription
---
Description
The analysis of qualitative research data is a fundamental yet multifaceted process that requires careful attention to the unique qualities of qualitative research design. This course provides an applied, phenomenological approach to qualitative data analysis. It is designed for an interdisciplinary audience with examples taken from the nonprofit, commercial, and government sectors in the health and social sciences.
Undergraduate/graduate students, research staff, and IRB members in particular may find this course meaningful as an introduction to qualitative research methods.
---
Audience
Faculty, IRB Chairs, IRB Members, Research Staff, Undergraduate and Graduate Students
---
Meet the Author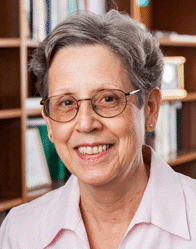 Margaret R. Roller, MA – Roller Research
Margaret R. Roller, MA has worked for more than 40 years in qualitative methods and has designed and implemented hundreds of qualitative studies for the commercial, not-for-profit, and government sectors. She also conducts qualitative workshops and training and is the lead author of an award-winning book on quality qualitative research.