Back To Upcoming Events
Join the FDA's Office of Study Integrity and Surveillance (OSIS), on July 19-20, 2022, as they host the workshop, CDER Inspections of Good Laboratory Practice, Animal Rule, and Bioavailability/Bioequivalence Study Sites, intended for regulatory affairs professionals as well as researchers, sponsors, and other industry professionals involved in bioanalysis. The first day will include fours sessions including:
Overview of Good Laboratory Practice (GLP) Regulations and

Compliance

Programs (CPs)

Overview of OSIS BA/BE Program

–

Types of

Studies

Overview of Clinical BA/BE Inspections

–

Clinical Compliance

Program

Overview of Analytical BA/BE Inspections

–

Analytical

Compliance Program

It's Not All about the Benjamins– Other Hurdles Presented by Research Participation, and Why Payment Won't

Resolve Them
The second day will focus on case studies exploring situations confronted by OSIS during inspection of sites, including topics like Clinical BA/BE, immunogenicity, and more.
Visit the workshop page for registration information, a complete agenda, additional information about each session, and available CIP credits.
---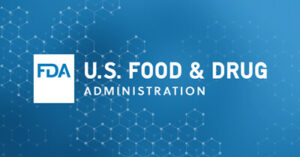 Office of Study Integrity and Surveillance (OSIS) Workshop 2022: CDER Inspections of Good Laboratory Practice, Animal Rule, and Bioavailability/Bioequivalence Study Sites
July 19, 2022 | 9:10 A.M. - 4:10 P.M. ET July 20, 2022 | 9:10 A.M. - 3:10 P.M. ET
Additional Information and Videocast Link