Back To News
Add this course to your organization's subscription
---
Description
This video-based course explores the legal requirements and best practices for navigating the relationship between healthcare providers and industry entities, including gifts from industry, individuals who have financial relationships with vendors, the impact of transparency and disclosure requirements, and institutional conflicts of interest.
---
Audience
Administrators, Compliance Professionals, General Counsel, Healthcare Professionals, Institutional Leadership, Lawyers, Physicians, Staff
---
Meet the Author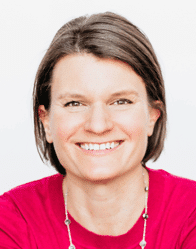 Kaley Klanica, JD, MPH – University of Minnesota
Kaley Klanica, JD, MPH is a Senior Associate General Counsel at the University of Minnesota where her practice focuses on human participant research, conflicts of interest, and research misconduct. Prior to serving at UMN, Kaley provided research-related legal advice to Allina Health in Minneapolis and Mass General Brigham in Boston.