Back To News
Add this course to your organization's subscription
---
Description
This new course is designed for QA/QI professionals responsible for establishing, defining, and implementing an overall strategy and vision for their organization's quality program for human subjects research.
Written and reviewed by experts, the course helps you understand the components of a robust QA/QI program and considerations for defining or refreshing your own internal audit program. It covers considerations for the structure of a program, how to conduct internal audits, and how to use findings for improvement. Modules focus on using audits as educational tools to identify areas where further training, support, and study management tools may be needed. The authors provide strategies for improving investigator and organizational compliance through communication, toolkits, and self-assessments.
---
Audience
Administrators, Individuals responsible for research oversight and compliance, Institutional/Signatory Officials, Investigators, Research Staff
---
Meet the Authors
Alyssa K. Gateman, MPH, CCRP – Yale University
Alyssa Gateman is the Yale Cancer Center Clinical Trials Office's Executive Director and the Yale Center for Clinical Investigation's Senior Advisor for Quality Assurance. She currently serves as a Board member for SOCRA and as the President of the Connecticut SOCRA Chapter.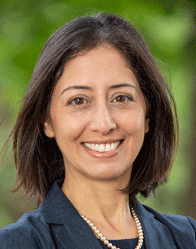 Sana Khoury-Shakour, PhD, CCRP – University of Michigan
Sana is an epidemiologist and a certified clinical research professional with a broad background in research and nearly twenty years of experience in research. She received her masters in epidemiology from Michigan State University, PhD from the Technion in Israel, and completed a research fellowship at the University of Michigan.