Back To News
Add this course to your organization's subscription
---
Description
This course equips learners with the knowledge and tools to contribute to safer, more inclusive research and academic environments, whether on campus or in the field.
This course will be continuously updated with new modules that cover other pertinent topics. If you have an idea for a new topic, please share it via our "Submit Your Content Ideas" tool.
---
Audience
Faculty, Postdoctoral Researchers, Principal Investigators (PIs), Staff, Students
---
Meet the Author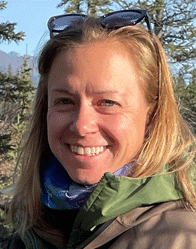 Anne Kelly, PhD – The Nature Conservancy Alaska
Dr. Kelly is an ecohydrologist who has spent her career developing and promoting best practices in safety, diversity, and inclusion in academia and field research. She has directed three field research stations and conducted field research across North America. She is presently the Deputy Director for The Nature Conservancy Alaska.