Back To News
Add this webinar to your organization's subscription
---
Description
The National Institutes of Health (NIH)—a leading funder of biomedical studies—also funds social, behavioral, and educational research (SBER). NIH's new Data Management and Sharing Policy goes into effect January 2023. This webinar discusses the pathway to, and objectives of, this policy reform. It highlights elements of the new policy that are important for SBER researchers and non-medical IRBs and discusses how NIH-mandated data management and sharing plans and IRB protocols intersect. Lastly, it presents ideas for discussing data sharing in informed consent scripts and identifies how data repositories can assist researchers with policy compliance.
---
Audience
IRB Administrators, IRB Directors, IRB Members, Researchers
---
Meet the Presenters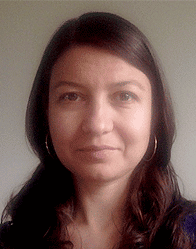 Dessi Kirilova, MA – Qualitative Data Repository
Dessi Kirilova is the senior curation specialist at the Qualitative Data Repository (QDR). In addition to assisting researchers planning to publish their social science data, she teaches and publishes on topics around research transparency, data curation and the ethics of data sharing, including the role of IRBs.
Diana Kapiszewski, PhD – Georgetown University and Qualitative Data Repository
Diana Kapiszewski is Provost's Distinguished Associate Professor of Government at Georgetown University as well as Senior Research Associate with the Qualitative Data Repository. Her research focuses on research methods, transparency, and ethics; as well as comparative politics. She has published widely on techniques for generating and sharing qualitative data.