Back To News
Add this webinar to your organization's subscription
---
Description
Statistical analyses can reveal important patterns in biomedical data, but can also lead to errors. This webinar provides practical advice on issues that often arise during statistical reviews of scientific manuscripts and explains the most common pitfalls and how to avoid them. Topics include testing the normality assumption, multiple comparison adjustment, covariate selection, and p-value interpretation, as well as common errors in the reporting of statistical analyses.
---
Audience
Postdocs, Researchers, Students
---
Meet the Presenter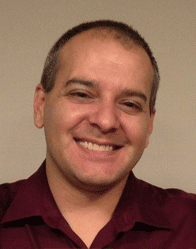 Michael Malek-Ahmadi, PhD – Banner Alzheimer's Institute; University of Arizona College of Medicine-Phoenix
Mike Malek-Ahmadi is a Bioinformatics Scientist at the Banner Alzheimer's Institute in Phoenix, Arizona. His current work focuses on identifying and characterizing pre-clinical Alzheimer's disease using clinical, cognitive, neuroimaging, and neuropathological data.