Back To News
Add this course to your organization's subscription
---
Description
Through an engaging structure, this course explores best practices for addressing the challenges instructors face in online and hybrid teaching. Focused on learning management systems and technology integration as well as course design and development, the course presents techniques for the instructor to engage with learners in a meaningful and impactful way. Importantly, the course highlights methods to conduct formative and summative assessments in online and hybrid courses.
---
Audience
Faculty, Graduate Students, Higher Education Administrators, Post-Doctoral Fellows
---
Meet the Authors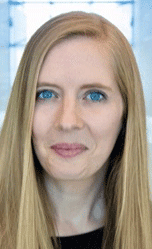 Amber Webber, PhD – Florida International University
Dr. Webber is a leadership, learning, and organizational development scholar-practitioner with more than 15 years of experience in guiding leadership and organizational development, teaching, and training management. She is a US Air Force Veteran, ATD Master Performance Consultant, Quality Matters Peer Reviewer, and expert in online teaching and learning.
Angela Bruch, PhD – Capella University
Angela began her career as a business school administrator but found that what she loved most was the teaching and research that were then a small part of her role. Ultimately, she returned to school and earned a Ph.D. in industrial and organizational (IO) psychology. Angela has been an IRB Chair for a solely virtual IRB for seven years.