Back To News
Add this webinar to your organization's subscription
---
Description
On campuses across the country conversations about supporting the mental health of faculty and staff are happening. While students have been the focal point of supporting mental health needs across campuses, institutions must provide mental health support also to their faculty and staff. Understanding the landscape of mental health concerns in academia, the role faculty play in it, and how institutions can integrate support and resources into the foundation of COVID-19 recovery efforts can be integral to ensuring faculty and staff feel supported.
---
Audience
Faculty, Higher Education Administrators, Institutional Officials, Post-Doctoral Fellows, Research Administrators, Undergraduate and Graduate Students
---
Meet the Presenter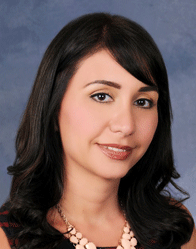 Negar Shekarabi, PsyD – University of California, Irvine
Dr. Shekarabi has worked in university settings providing mental health services since 2006, including the Claremont Colleges, UC Riverside, and UC Irvine, serving as senior staff psychologist, outreach coordinator, CalMHSA Mental Health Services Grant coordinator and now as Coordinator of Faculty/Staff Support Services, providing oversight for employee mental health.