Back To News
Season 1 – Episode 11: Supporting Student Mental Health: Creating a Community of Care
Student mental health remains a top priority for college and university administrators, faculty, and staff. Since prior to the COVID-19 pandemic, many administrators, faculty, and staff members have been seeking to identify ways to better support students at their institutions. A May 2022 survey by the Gallup and Lumina Foundation found that nearly three-fourths of students in a bachelor's degree program considered taking a break from their academic studies due to emotional distress. Amy Gatto, director of research and evaluation at Active Minds, discusses the relationship between mental health and education.
---
How to Listen and Subscribe to the Podcast
You can find On Campus with CITI Program available from several of the most popular podcast services. Subscribe on your favorite platform to receive updates when episodes are newly released. You can also subscribe to this podcast, by pasting "https://feeds.buzzsprout.com/1896915.rss" into your your podcast apps.
---
Previous Episodes
---
Meet the Guest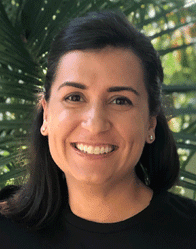 Amy Gatto, MPH – Active Minds

Amy is interested in the relationship between health and education. Blending together her experiences as a former high school teacher, higher education health educator, and young adult health researcher, she has found a niche in working to improve adolescent and young adult mental health. Amy is a doctoral candidate at the University of South Florida in the College of Public Health, holds a Master in Public Health from the University of North Carolina at Chapel Hill and a Bachelor of Arts in Human Services from Elon University.
---
Meet the Host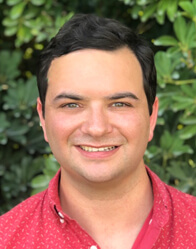 Darren Gaddis, Assistant Director for Content and Education – CITI Program
He is the program manager and lead developer for educational content for higher education and research methodology at CITI Program. Mr. Gaddis received his BA from University of North Florida, MA from The George Washington University, and is currently a doctoral student at Florida State University.