Back To News
Add this webinar to your organization's subscription
---
Description
Burnout of faculty and staff at higher education institutions is a critical issue. This webinar will explore common sources of burnout and will draw on recent national data from the Healthy Minds Study at colleges and universities across the U.S. to understand the pervasive nature of 'burnout' and how the toll of work stress varies across individual characteristics and what this means for efforts to advance equity. The webinar will include action-oriented questions and recommendations as we begin a new academic year.
---
Audience
Higher Education Administrators, Higher Education Faculty, Higher Education Staff
---
Meet the Presenter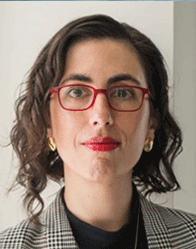 Sarah Lipson, PhD, EdM – Boston University School of Public Health
Sarah Ketchen Lipson is an assistant professor at the Boston University School of Public Health and Principal Investigator of the Healthy Minds Network. Her research focuses on understanding and addressing mental health in higher education and has been funded the National Institute of Mental Health, WT Grant Foundation, among others.