Back To News
Add this webinar to your organization's subscription
---
Description
This webinar addresses facilitated discussions on the responsible and ethical conduct of research. It describes common and unique experiences across different institutions, the need for and importance of facilitated discussions, features of effective facilitation techniques, strategies to encourage participation, and ways to sustain productive discussions.
---
Audience
RCR Trainers
---
Meet the Presenters
Jim Gould, PhD – Harvard Medical School
Dr. Jim Gould is Director of the Office for Postdoctoral Fellows and a Program Director of RCR Training at Harvard Medical School. He is a content expert on postdoctoral career and professional development, including career coaching, application material critique, job search advice, interview strategies, RCR, and navigating academia.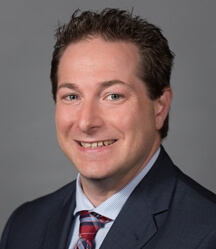 Ross Hickey, JD, CIP, CPIA – University of Southern Maine
Ross Hickey is the Assistant Provost for Research Integrity at USM. He has a nationally recognized research compliance office that serves not only USM but institutions throughout the country. Ross is contacted on a regular basis to provide technical assistance on regulatory compliance and Responsible Conduct of Research matters.